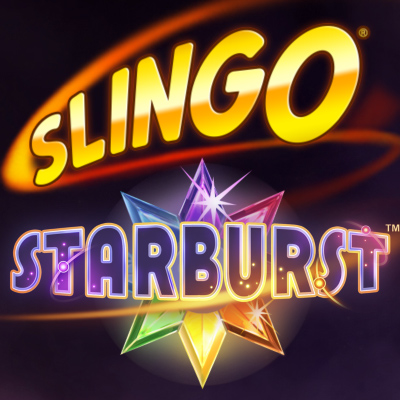 Our latest collaboration is a real jewel in the Slingo crown!
This ding-credible game is sure to be a reel crowd pleaser, uniting fans of slingo and the legendary Reel King bonus.
You'll be struck by flashes of genius in this latest edition of slingo!
As collaborations go, this one is certainly eyecon-ic! Two huge brands collide in Slingo Fluffy Favourites, giving fans of both games a totally new experience.
Our new Irish-themed game is a real craic-er. Streak-tly speaking, it's a totally different way to play slingo!
They say there's only one constant in Vegas and that's change, so we're bringing you a brand new way to play Slingo.
Slingo Originals present yet another compelling edition of their flagship game: Slingo Xing Yun Xian.
This 20th anniversary edition of slingo is taking us back to basics; it's a classic for a reason!
Brave the stormy seas in Slingo Berserk and see if the mighty Vikings can help you plunder the slingo grid for some jackpot wins.
Slingo heads to Central Perk in this instant win mash-up of the hit TV show and everyone's favourite game.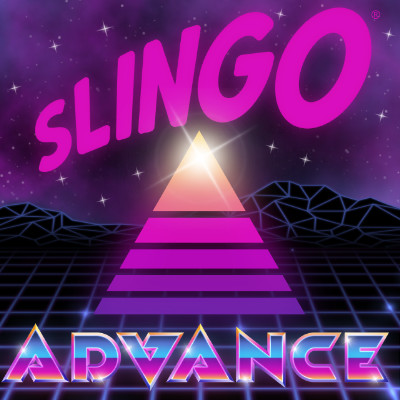 Slingo's gone retro in this intriguing computer-style game that transports you to outer space.
March to the beat of the drum as you spin the slot reel to mark numbers off the 5×5 slingo grid.
March to the beat of the drum as you spin the slot reel to mark numbers off the 5×5 slingo grid.
Tutan's Treasure is a true diamond in the rough, offering a new way to play instant games.
This classic, Irish-themed slot is jam-packed with Wild symbols and 'power ups'!
There are no sob stories here; this showbiz twist on the popular Slingo mechanic has raw talent.
It's no surprise that this has proven to be one of the most popular Slingo Originals.
This classic Slingo Original is pure fire. The question is: can you handle the heat?
Experience the original slingo masterpiece to take the online gaming world by storm!
Howdy, partner. Strut your stuff along the dusty roads of the wild, wild west until you find the Slingo saloon.
Wheely Wheely Big Win is a roulette-inspired game that's fast-paced, easy to play and has the potential for huge payouts.
It's out with the bingo grid and in with the reels as Slingo Originals presents its first pure slot version of Slingo!
Bring home the bacon in this truly innovative creation from Slingo Originals with unique bonus features.
Let us entertain you with a bit of showbiz sparkle as the Slingo Joker and the talent show stage collide.
Online slot fans will love Bar X Colossal's retro design, which oozes nostalgia and recalls the rich history of real money gaming.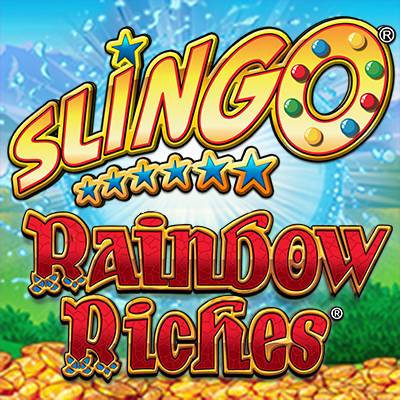 The colourful world of smash-hit Rainbow Riches graces the familiar slingo grid, along with all the much-loved features from the classic online slot.
Players will love the quirky, colourful theme of this game – but it's not just a pretty face!
Just when you thought the Slingo fire couldn't burn any brighter, Slingo Xxxtreme added more fuel (and 'X's) to the flames.
Slingo Reel Extreme is a revved-up version of Slingo Reel Riches, with linked games that speed up your spins and carry bonus symbols over until the end of the round.
Make your way to the stage for your chance to experience the awesome games that viewers know and love.
Take your lucky pick and spin the slot reel – what will be your fate?
Orange you excited for the juiciest offering in the Slingo Originals fruit salad?
This colourful slot takes inspiration from Chinese New Year celebrations, with ornate dragons and explosive bonus symbols
Blackjack X-change is an X-citing new twist on the casino classic, with user-configured volatility.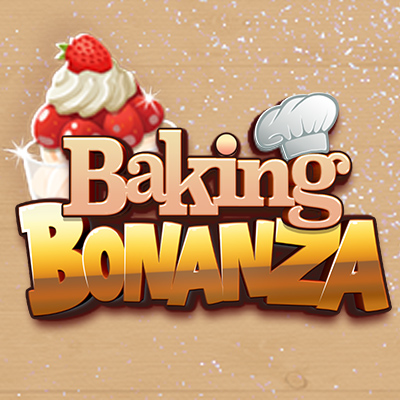 We're raisin the bar on instant win games with this flantastic Slingo Original.
Bar X XL brings to mind the rich history of arcade slot machines with its slick design and action-packed mechanic.
Call upon your lucky stars in Slingo Reveal, the exciting instant win variation on the popular slingo mechanic.
Roll up, roll up! The Slingo fair is in town, and it's jam-packed with games and treats.
Exclusive to Gala, The Chase Slingo is just as action-packed and exciting as the much-loved TV show.
It's time to take your place in the hot seat for the chance to win a whopping £1 million fixed jackpot!