Win up to a dazzling 70,000x with 46,656 ways to win in this golden Gigablox slot, from the makers of 90k Yeti Gigablox!
Yee-haw! Load up your six-shooter, grab your silver spurs, and saddle right on up.
This Irish folklore-themed Slingo game will have you feeling top of the morning, even if you're playing at 11 o' clock at night.
Ahoy! Put on your eye patches, for you're about to take a voyage in search of gold in this treasure-laden game.
IGT's iconic title with a twist – featuring the classic slot loved globally, and immersive art encapsulating the well-proven Egyptian theme.
Slingo Golden Envelope draws from a rich cultural history, with its iconic symbols ready to capture your imagination.
Gaming Realms has again joined forces with the Discovery Channel, this time applying the Slingo touch to the adrenaline-fuelled reality show Deadliest Catch.
We think we've scored with this one. And now it's your own chance to put the ball in the back of the net.
Our collaboration with ACS is guaranteed to put some sparkle in your shine.
Slingo Rakin' Bacon is our spin on the classic AGS jackpot game. This will be a game you can't turn away from… Think we're telling porkies? Give it a try!
Embark on an amazing Aztec adventure and discover the lost temple treasure in 3 Secret Cities!
Dive into wild shark-infested waters and play your way! Featuring 4ThePlayer's new WILD CHOICE™ mechanic.
Live the lavish lifestyle of the rich and fabulous as you seek to complete Slingos on your way to some smelly but generous money rewards.
Do you have what it takes to tame the wild rhino of the African Savannah in the thrilling new Slingo Stampede?
We've teamed up with IGT to offer a new take on this iconic and sparkling game!
We've only gone and teamed up with the popular Discovery Channel show, Shark Week- do you dare step into our fright-infested waters?
Follow in the fabled footsteps of the Peruvian Incas, taking in views of cloud forests, mountainscapes, and the region's ruins along the way.
It's time to ascend Everest in this epic adventure slot! Experience mountainous wins of over 9,000x with 4,096 Ways.
Giddy up, we're going to the races to spin for wins in our exciting new Slingo Racing game!
Spin the decks and tap your feet as the wins spin in! This game adds a jaw-dropping 6th reel, giving players a chance to match ANY number on the grid.
Fish symbols create ways wins with cash prizes – the prizes grow bigger and bigger left to right, with 4 Big Game Jackpots: BIG, SUPER, MEGA, and ULTRA!
Return to the BONUS↑UP trail and travel to Egypt to discover the ancient pyramids of the pharaohs in 4 Secret Pyramids!
Win up to an abominable 90,000x with 46,656 ways to win in the record-breaking Gigablox slot.
It's both pure fire AND ice cold! Opposites attract in this totally new way to play Slingo, which features not one but two Slingo grids: one fiery red and one brrrr-illiant blue.
It's the most wonderful time of the year, when chestnuts are roasting on an open fire and the carols are in full swing. Christmas is the time for giving, and Slingo Bells is the ultimate gift, giving you the chance to win up to 1000x your bet!
Satisfy your sweet tooth with this sugary confection, which adds layers of the legendary Sweet Bonanza slot to a delicious Slingo base.
Ghouls just want to have fun! It's that time of year when things go bump in the night, mysterious shadows lurk around corners and nothing is quite as it seems. Are you brave enough to enter the gloomy graveyard of Slingo X-Scream?
It's getting hot in here, because this game is a real sizzler! The usual Slingo slot reel has been replaced with a smokin' 5×3 slot reel, containing numbers and classic fruity slot symbols.
This game show inspired Slingo variant adds a spin to the classic Slingo mechanic, where Slingos must be completed to unlock the wheel.
Something fishy this way comes – and it's bound to make some waves. You'll be hooked on this sofishticated catch, which reels you in with a totally new way to play our flagship game
You can't de-nile the brilliance of this Egyptian variation of Slingo, which is packed with pharoah-ciously good features.
This is one shell of a collaboration! Dive into the cool waters of Slingo Lobstermania. All aboard!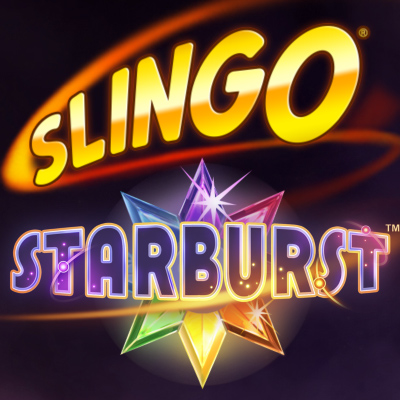 Our latest collaboration is a real jewel in the Slingo crown!
This ding-credible game is sure to be a reel crowd pleaser, uniting fans of slingo and the legendary Reel King bonus.
You'll be struck by flashes of genius in this latest edition of slingo!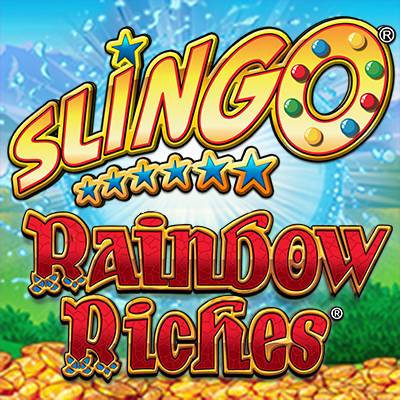 The colourful world of smash-hit Rainbow Riches graces the familiar slingo grid, along with all the much-loved features from the classic online slot.
It's no surprise that this has proven to be one of the most popular Slingo Originals.
March to the beat of the drum as you spin the slot reel to mark numbers off the 5×5 slingo grid.
Just when you thought the Slingo fire couldn't burn any brighter, Slingo Xxxtreme added more fuel (and 'X's) to the flames.
Blackjack X-change is an X-citing new twist on the casino classic, with user-configured volatility.
This classic Slingo Original is pure fire. The question is: can you handle the heat?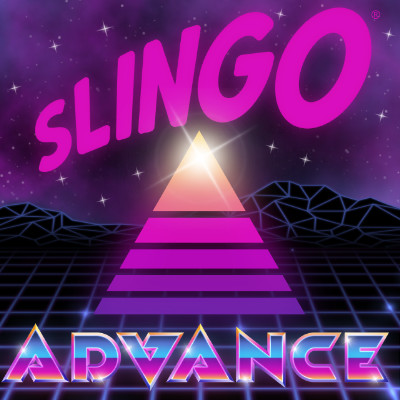 Slingo's gone retro in this intriguing computer-style game that transports you to outer space.
As collaborations go, this one is certainly eyecon-ic! Two huge brands collide in Slingo Fluffy Favourites, giving fans of both games a totally new experience.
Select your lucky briefcase, then spin the slot reel to mark the other cases off your 5×5 grid.
Brave the stormy seas in Slingo Berserk and see if the mighty Vikings can help you plunder the slingo grid for some jackpot wins.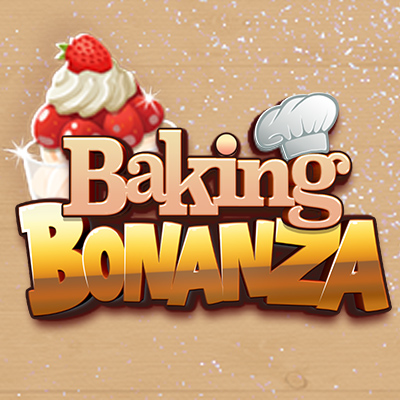 We're raisin the bar on instant win games with this flantastic Slingo Original.
Tutan's Treasure is a true diamond in the rough, offering a new way to play instant games.
Take your lucky pick and spin the slot reel – what will be your fate?
Howdy, partner. Strut your stuff along the dusty roads of the wild, wild west until you find the Slingo saloon.
Experience the original slingo masterpiece to take the online gaming world by storm!
It's time to take your place in the hot seat for the chance to win a whopping £1 million fixed jackpot!
Roll up, roll up! The Slingo fair is in town, and it's jam-packed with games and treats.
Let us entertain you with a bit of showbiz sparkle as the Slingo Joker and the talent show stage collide.
This 20th anniversary edition of slingo is taking us back to basics; it's a classic for a reason!
Slingo Originals present yet another compelling edition of their flagship game: Slingo Xing Yun Xian.
All aboard the Slingo Cascade, me hearties, where precious treasures are waiting to be discovered!
Exclusive to Gala, The Chase Slingo is just as action-packed and exciting as the much-loved TV show.
They say there's only one constant in Vegas and that's change, so we're bringing you a brand new way to play Slingo.
Slingo Reel Extreme is a revved-up version of Slingo Reel Riches, with linked games that speed up your spins and carry bonus symbols over until the end of the round.
Call upon your lucky stars in Slingo Reveal, the exciting instant win variation on the popular slingo mechanic.
Our new Irish-themed game is a real craic-er. Streak-tly speaking, it's a totally different way to play slingo!
Ride your valiant steed through the cobbled streets of this 5×3 reel slot.
Online slot fans will love Bar X Colossal's retro design, which oozes nostalgia and recalls the rich history of real money gaming.
Players will love the quirky, colourful theme of this game – but it's not just a pretty face!
This classic, Irish-themed slot is jam-packed with Wild symbols and 'power ups'!
There are no sob stories here; this showbiz twist on the popular Slingo mechanic has raw talent.
Slingo heads to Central Perk in this instant win mash-up of the hit TV show and everyone's favourite game.
March to the beat of the drum as you spin the slot reel to mark numbers off the 5×5 slingo grid.
Wheely Wheely Big Win is a roulette-inspired game that's fast-paced, easy to play and has the potential for huge payouts.
It's out with the bingo grid and in with the reels as Slingo Originals presents its first pure slot version of Slingo!
Bring home the bacon in this truly innovative creation from Slingo Originals with unique bonus features.
Make your way to the stage for your chance to experience the awesome games that viewers know and love.
Orange you excited for the juiciest offering in the Slingo Originals fruit salad?
This colourful slot takes inspiration from Chinese New Year celebrations, with ornate dragons and explosive bonus symbols
Bar X XL brings to mind the rich history of arcade slot machines with its slick design and action-packed mechanic.
Fall down the rabbit hole and meet weird and wonderful characters.
Slingo Originals have stepped up their game with this sizzling creation!